Putting you in charge of your finances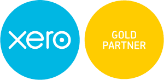 We put you in charge of your finances by leveraging technology to reduce needless paperwork and focus directly on your business's real financial needs.

Your dedicated client manager will help you save tax, become IR35 compliant and let you know how much money you have to spend.

We make your finances simple so you can save tax, grow your wealth. Get reliable, timely and efficient support with a simple fixed fee.
Direct, efficient and straightforward solutions for Tadesmen. Understand exactly what you need to do and when without having to feel like you're back at school.
Completely transparent. Accountancy has evolved.
Technology has changed the way finances are done forever. We utilize this revolution to give you the service you deserve.
Find out how we can save you time, stress and money by booking in a meeting today.
We let the computers do what they do best so that we can do what people do best. Your client manger is at the end of the phone whenever you need them. We charge a set fee so you don't have to worry about an hourly rate. Our mission at The Accountancy People has always been to create hassle free accounting. The environmental impact of our low carbon footprint is simply a by-product of our increased efficiency in our processes.
We leverage technology so the reports you need to manage your business can be created easily. We know many Entrepreneurs need more than just a boring accountant to file their taxes. This is why we created the Co-Pilot Service. If you believe that everyone is unreliable, if you want to grow but don't know how, if you believe too much rests on you or even if you just want someone to talk to about your business… This service is for you.
We have a dedicated sports team within The Accountancy People led by former Manchester United goalkeeper Paul Rachubka. Who better to help you 'save' money as a sportsperson than someone who has spent a career making saves!